Audio Content Producer & Lecturer
Computer music, sound design & home-studio
Le Podcast du sound designer
Book reader (in French) & Sound illustration
Here is my sound illustration project of various Lovecraft short stories.
There is no particular order of publication other than the course of my inspiration.
Lovecraft's writings, which have fallen into the public domain, are particularly conducive to auditory exploration and interpretation, which will be appreciated all the more with good headphones on to accentuate immersion.
From the myth of Cthulhu, Nyarlathotep and the Necronomicon to the dream lands of Celephais or Kadath, discover and dive into this rich and disturbing universe where macabre stories rub shoulders with the resurgence of time immemorial beyond our imagination, between life, dream and dead.
Video/Animation Sound Design
Redesign sound from scratch
Audio Repair, Clean and Remix
Martin was enthusiastic [...] and demonstrated both great listening capabilities and an in-depth technical professionalism. He delivered the project on time and overcame the expected quality. [...] Qualitative work in a short delay ! Great !
Serious, calm and punctual, he allowed me to be a member of the team I could count on and trust. From the sound recording to the final editing and mixing, he provided an exemplary investment. More than satisfied with his services and attitudes.
Sound mixing, Martin loves it! I have already worked with several people in the field of mixing - sound design, Martin remains the one with whom I love to work; he understands what we want. He also finds ideas and it fits perfectly with the film, he knows both the film and the director. His talent for sound engineering accounts for 95% of the final film ... for the pleasure of the ears. It does a lot of miracles and I know what I'm talking about ... I call him the magician!
I have long been passionate about music, cinema and more generally sound in the service of audiovisual media.
Sound is often underestimated and yet the emotions conveyed through it will have a major impact on the message or the perceived value of the media in question. I will always pay close attention to sound quality and identity.
The infinite possibilities of creation offered, accessible to all thanks to technological developments and experimentation, quickly fascinated me.
The digital revolution and computer calculations already make it possible today to recreate almost any real sound with a realism that can fool even the most discerning ears!
It should be well known that the vast majority of discs currently produced in the world, just like the soundtracks of films and your favorite TV series, are, at least partially, recorded using so-called « virtual » or « emulation » instruments. ", that is to say digital reproductions of performances of very real instruments.
I am not myself a practicing musician, at least not in the classic sense of the term, because my main instrument of choice remains the computer (and my ears).
This is how my passion definitely made me take the plunge in 2015 to reorient myself professionally towards the sound professions.
After learning (among others) at the SAE Institute Brussels, I was first an intern then a freelance in live and events. But it is in studio audio post-production that I finally find my way after some learning experiences and volunteering.
My work from sound recording on set to final mixing in the studio, in complete autonomy, on several films selected at the BIFFF (Brussels International Fantastic Film Festival), cemented my passion for sound design as an element of narration.
Since then, I like to take advantage of digital audio technologies and transmit this passion through creations as diverse as: music production, film/trailer, podcast, audiobook/radio drama, branding, …
I always care about audio quality and like to be proactive while adapting to the customer's vision.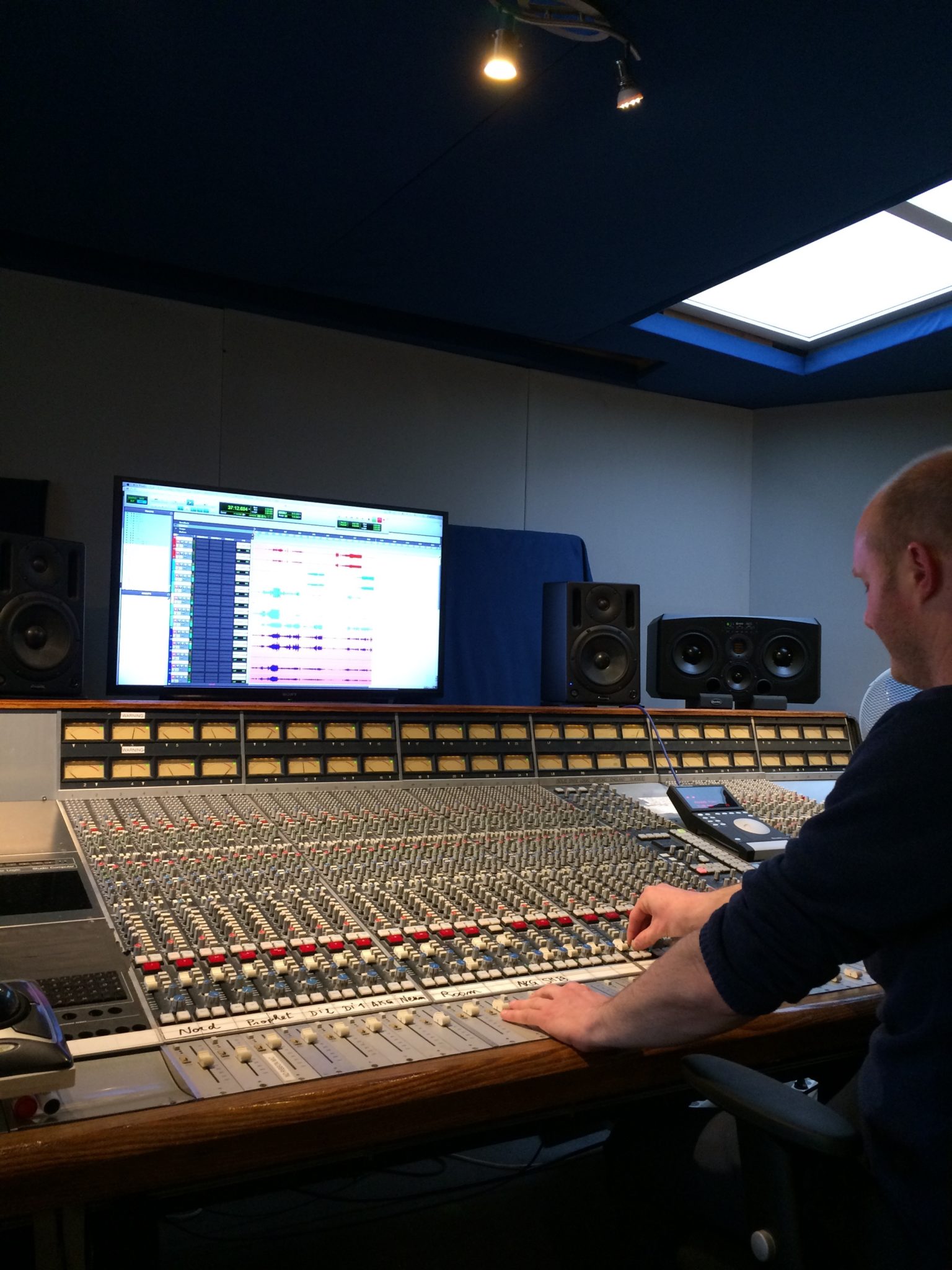 I also like the creative challenge of recording (field recording) and experimenting with original sound design techniques to feed my own sound banks.
In addition, I exercise this transmission by teaching in school (SAE Institute, …), through this site (Arsonor) or by private lessons in computer music and home-studio: More info and student testimonials here.